Download Picture-Directory for Windows™
Note: To Download software right click on the image or title below and select "Save link as..." or "Save target as..."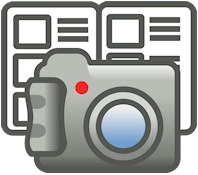 Download Picture-Directory for Windows

(pdfw_setup_build30326.exe 10.7 MB)
(Version 3.0.326)
Runs on Windows XP, Windows 7, Windows 8, Windows 8.1 and Windows 10
Note: You can download this software now for free by clicking on the link above.
Easy to use Picture Directory Software, Address Book, and Personal Information Management Software for Windows to create a printed pictorial directory for business, church, club or any organization. Includes Page Designer tool to layout your directory the way you want it.
Picture-Directory for Windows™ is Pictorial Directory Software and:
Is designed to create printable membership directories with or without pictures.
Is Address Book Software.
Is a PIM or Personal Information Manager Program.
Runs on Microsoft Windows (Windows XP through Windows 10)
Is useful for a business, church, club, or any organization that needs a contact information directory
Is simple, intuitive, and straightforward to use
Numerous predefined fields and ability to create your own fields
Images are not store directly in the database. A reference to the location of the image is stored. This makes the database file very small.
Includes several creative and well designed print formats
Includes Page Designer™ to Create your Own Print Formats for an Infinite number of Print Formats both with or without pictures
You can choose which fields and in what order they print
Has the ability to create groups and assign records to one or more groups. This allows you to print a subset of records in your database belonging to a given group (or multiple group selections). For example, "Christmas Card List".
Has a very easy to use import process, so you can get your directory finished very fast.
You can sort by any combination of fields that you'd like, including custom fields
Several customizable display options
$59.95 one time charge. $16.95 annual license fee.
Picture-Directory for Windows™ replaces GEFC Directory™ 2.2 which provides an Improved Look and Feel, Custom Fields, Directory Display Sort and Filter Options, Improved Help, More Intuitive Workflow, Ability to import directly from an Excel Spreadsheet and many other enhancements.