Picture-Directory Online™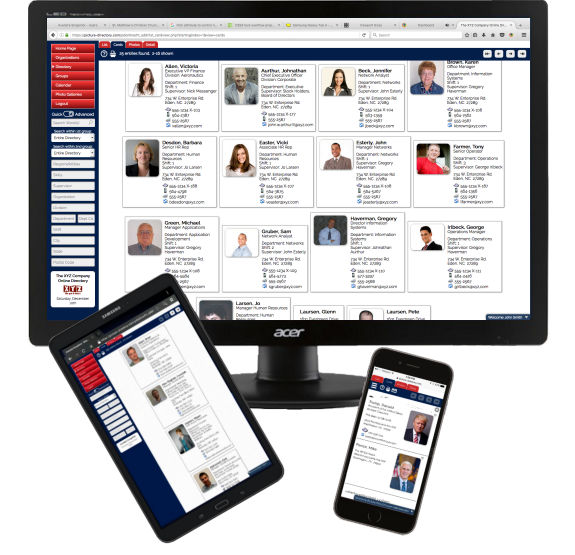 Don't have an online directory?
We've created a a couple sample online directories, that you may login to, to test drive our software, and see first hand the benefits of Picture-Directory Online™!
For Businesses:
Click login, use the following user id and password and click login:
User ID:
business
Password:
sample
For Churches:
To login, use the following user id and password and click login:
User ID:
church
Password:
sample
Picture-Directory Online™ is an online directory service for searching, browsing, creating and maintaining a contact information directory and It:
Is accessible by any computer or graphics capable device with access to the web.
Is searchable by any field
Can be as open or secure as you choose! Viewable publicly by anyone with internet access or only those with a User ID and Password.
Can be controlled by security privileges which Users can maintain the data and records can be marked invidually as private (not viewable publicly)
Is designed to create membership directories with or without pictures.
Is invaluable for getting to know people within your organization and putting a name with a face!
Is Address Book Software.
Is a PIM or Personal Information Manager Program.
Is useful for any business, law firm, club, church or any organization that needs a contact information directory
Is simple and straightforward to use
Is Available for a Yearly Subscription price of Only $89.95!
Subscribe Now!
Free Trial!
Would you like to try Picture-Directory Online™ with your data?
Click here
for a free trial.